Virgo 2018 Horoscope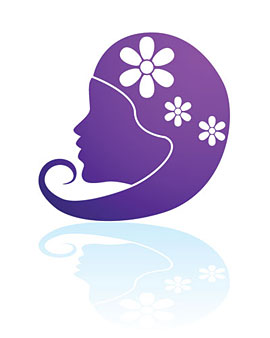 Love:
This year you would be little worried to establish your personal relationship. You would be surprised and troubled over the petty issues raised by your partner. You would try hard and soul to convince your partner and you would get success. This would make you feel happy in your relationship. There will be sweetness in your relationship and you would be able to fulfil all your tasks. However, by the middle of the year you will face many challenges in your relationship and the sweetness in relation is likely to get affected. You will struggle to make your relationship good but your efforts are not likely to be much good in this direction. By the end of the year, peaceful communication is likely to make the relationship good and you will be eager to stay with your partner. You will feel happy by seeing your partner's growing approach towards you.
Career:
In 2018 your business is likely to grow and you would move in this direction. You will have lots of chances for implementing new plans. In order to have good progress you would work hard and struggle. You will feel little disturbed by this situation. You will face conflicts but you would be able to find success to earn new heights in your career. You need to have much courage to face these situations. Though you will not have any business goal yet you would be getting orders and you must do the work. If you are in business then also you will get success. You will feel frustrated because of the unfavourable condition in the middle of the year. You need to have much patience. You would like to operate on long term plans. By the end of the year there would be success both in the career and business. You would be achieving new heights to improve your business and career areas.
Finance:
In case of finance, the beginning of the year will be bit difficult to increase your profits. The portion which would you think profitable would not be much profitable for you and you would feel disappointment. You will have less funds if you are thinking of doing some other tasks. Be patient and it is likely to benefit you. Due to the influence of the bad planets your financial positions will be weaken and you will feel stressed. In the middle of the month, you would be ready to make your profits better but problems are likely to come to your way. You need to put some extra efforts to earn the profits and keep on your work going. However, by the end of the year, your financial position is likely to get strengthen and you are likely to repair the system. Due to the influence of the good planets your attempts are likely to be successful and you will feel happy. However, you are advised to make some transactions with caution.
Health:
In the beginning of the year you need to improve your diet for better health. You must do yoga daily but you will find problems in this way. You must continue to do it with patience and trust. This way you will get success. In the middle of the year you will try to improve your physical strength and would try to make your physical abilities better. In order to avoid physical disabilities you are likely to look after your health more than before. Your health would be in good condition and you would be able to complete your tasks. However, despite of much care you will feel pain in eyes, teeth, and shoulders and you would take much care of your health. Taking treatment would help to improve your health. Your self-confidence would enhance due to increased physical strength. All health problems are likely to come and go this year.
Remedy:
Chant 'Om Bhram Bhreem Bhroum Sah Rahave Namah' and worship and fast on Monday for Lord Shiva or you may donate oil on Saturday.
Copyright © 2019 EzineAstrology. All Rights Reserved