Cancer 2017 Horoscope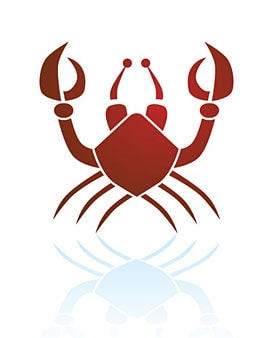 Love:
In 2017 your love life is likely to bloom in the first quarter of the year because sudden burst of mental and physical energy you will also find yourself to have a heightened romantic energy. If you are already in the relationship then you must prepare yourself for the best. You will have lots of passionate, sexy, hot and love from your current relationship. If you go with the flow then you will have lots of good time from your partner. You will also have good relationship not only with your partner but also with your family and friends. In the 2nd quarter of the year you will have mixed love relationship due to the impact of malefic planets. However, in the 3rd quarter you can expect better results in your love life.
Career:
In your career you want to make some small changes this year but changes are not likely to come easily. Things will move faster than the usual, at least at the beginning of the year. When Rahu will enter in your sign you will feel that you are being tested regarding your career issues. Being a crab your nature would be to hide from the troubles rather than facing them. You may expect to get positive results if you retain upon your instincts and make an attempt to tackle the problems. If you continue to face your troubles then by December you can expect a drastically change in your career. You should avoid listening to gossip. Smile boldly and enjoy your rewards.
Finance:
2017 suggests you that it is good time to make investment. Your extra energy would help you to work more and also earn more for yourself. In professional and business fields, you will have more than one source of income in the 1st quarter of the year you are likely to gain finances. In the 2nd and 3rd quarter of the year there are chances of expanding and expecting desirable progress regarding your career. However, challenges and troubles are likely to come to your way in the last quarter of the year. You need to struggle to cope up with the challenges. Your expenses are likely to increase. Though the beginning of the year would be good yet due to the impact of the malefic planets you need to struggle hard to achieve your desired success.
Health:
Regarding your health 2017 is a good year for you. You must do exercise to keep yourself fit. If you do not exercise or use your energy in productive way then you may find yourself sitting around and letting your body become lethargic. During the first half of the year you will feel devastated as you are likely to take many projects. This year you must spend your time relaxing at your home and enjoying the simple pleasures of life. You must enjoy long walks around the neighbourhood whenever you can or you can prepare your favourite meals and get lots of rest in your warm, comfy bed. Stress could be a major problem for you so if you stick close to your home this year then your stress level will go down. Take this advice seriously and by the September you will feel much better than before.
Remedy:
Chant Ganesh Chalisa every day. Donate both red and yellow items such as red and yellow lentils, clothes, metals, fruits etc. You must avoid over spending of money in 2017.
Copyright © 2018 EzineAstrology. All Rights Reserved