Libra 2019 Horoscope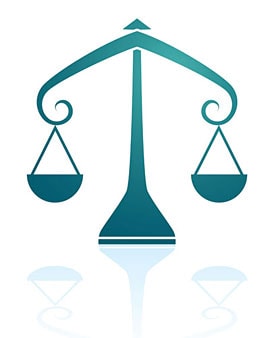 Love:
This year you are going to enjoy as it is likely to bring the most compassionate phase in your romantic life. There are some professional engagements which have been a disturbance from a long time but now it is the high time to get all the things sorted and let you have the bliss and harmony with your partner in the love life you have always wished for. You must take some time to reflect on how you have gotten to where you are now and to consider what would be your next step. You should try to spend much time with your partner. Spending time with each other will make you feel love and devoted. Throughout the year, you will be in a romantic mood and people are responsive to your whims. 2019 is the auspicious year for those who are thinking of getting married and also a good year to start a new relationship. This year is also a high time for conceiving.
Career:
In 2019, everyone at your work place is likely to appreciate your pace and you are likely to get an unexpected gains in your professional status. You must take the help of your seniors to sort out some tricky problems at your work. Your social life is likely to help you to deal with all the challenges that are likely to come this year. You are advised not to take any decisions in a hurry. However by the middle of the year, you are likely to make silly mistakes. This year you will get a higher a position and you will have professional stability. If you get a very good job offer from abroad do accept it by all means as it could change your life forever. Your focused performance and the continuous efforts will help you to seal the best business deal of all times. You must make some more professional contacts and you will be happy to see the best ahead in your career. There is also a good improvement in your work.
Finance:
In case of finance, this year is very good for making money. You will see a good flow of money this year. You will have financial gains which you had least expected from and the good thing is for a longer run. There are also some new sources of income this year. If you are a business person then this year is a good time for you to expand your financial prospects. This year is likely to bring you a time when you should be grateful for the spending power that you have. You must use your resources more carefully so that you are able to make better profits. You must pursue your plans more confidently so that you are able to fetch good returns. However, this is not a good time to invest in the stock market or any other form of speculations. You must also postpone investing in a property for now. It is always important to consider each and everything related to your life before taking any important financial decision.
Health:
Regarding your health, you should enjoy this year. This year you will not only be able to do all your work efficiently but also you will have ample time for yourself to relax and soother your body. Many of you will be concerned about your weight and are also ready to do something about it soon. This year would be really progressive and inspiring for the ones who are willing for a change. You must do yoga regularly which will make you feel much better. You need to take some good tips from a fitness instructor. The instructions from the instructor is likely to benefit you and will soon see some improvement on this front. However, by the second of the year there can be some infectious diseases that are going to trouble you. You require to get a good medical consultation when needed. You should drink plenty of water in order to eliminate the toxins from the body. In turn, alcohol and carbonated drinks should be avoided because they can affect the kidneys.
Remedy:
Chant "Om Namah Shivaay" and worship Lord Shiva daily or you may donate white colored things as per feasibility.
Copyright © 2019 EzineAstrology. All Rights Reserved