Virgo 2019 Horoscope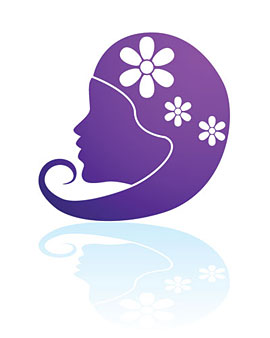 Love:
This year the planet Saturn is likely to govern your love life. Things may not move as planned but you will have to put in more efforts to make some impact. You are always careful when it comes to love. You may appear cool and unavailable to your partner at first but your sensuous and passionate side will only be revealed to them once trust is established. There are high indications of getting married, especially for the ones who have been in a long term relationship. Married couples who are planning for a child will get a good news by the end of this year and can expect to enjoy parenthood soon. Singles will be feeling flirtatious and are garnering the attention of all those around you and this effort is going to work soon. You are likely to complete this year with a Valentine by your side. However, some of you may get caught cheating by your partners. Despite of this, this year is good for romance and love.
Career:
In case of your career the planet Mercury is likely to govern so the things in your career will be quite normal. In the beginning of the year sense of dissatisfaction may prevail to an extent. You may notice some difficulties in your daily work. There are also chances of some change in your working conditions. You may even opt for change due to dissatisfaction at your current work place. However, you must take things in your stride and use this to your advantage and prosper in the most certain way. You do not have to take tension about your long-term prospects. You are still on the right track, keep doing your best. You need to express your true feelings and use innovative ideas in new projects so that you are able to travel abroad. If you take help from the experienced people then it would be of some additional advantage for you. In government sectors also it will be a good year for you.
Finance:
In case of finance, the planet Saturn is likely to govern so no type of investment is recommendable during this period. This year you must be generous with your resources, including both your time and your money. If you are working into business and investments prospects, you are likely to get some great deals from aboard and international platform. If you think, this is the right time to take a step forward, you should make it. There will be good increment in job and a well balance will be maintained with your expenditure and the money you make in this year. You must tally up the amount of debt you owe on all fronts, including on your credit cards as you get enough money to pay this back, this year. You must be aware of the lure of shopping on credit and use that spending mechanism wisely. You must invest in property which would be favourable for you for the long run. If you make any financial decision, you must consult and take expert's advice before finalizing one.
Health:
This year would be really good for your health and wellbeing. There will be no such health issues that are going to bother you or affect your wellbeing. You must be aware of your stress level and the effect it has on your health and try to manage it as far as possible. Work will be fun but only by the time you do not overdo it. You may find that you have been suffering from some stress-related health issues such as digestion problems and headaches lately. You can easily eliminate these physical ailments by just learning to take stress in stride and try to reduce it as much as possible. You must use deep breathing for this otherwise your health may falter slightly in the second half of the year. You must be just cautious about what is not very appropriate for both of your physical and mental wellbeing. Throat infections are foreseen to trouble you and try to avoid any kind of fast food.
Remedy:
Chant "Om Shun Shanescharay Namah"and worship Lord Shani and fast on Saturday. You may donate oil on Saturday.
Copyright © 2019 EzineAstrology. All Rights Reserved