Taurus 2019 Horoscope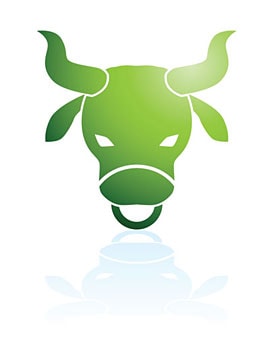 Love:
This year you will have a passionate and exciting relationship. However, very few people who are under Taurus sign is likely to indulge into troubles. Do not be impulsive rather than look out for what your partner wants from you. New cravings are likely to develop among Taurus people. In the first few months there are chances of some doubts and differences in your happy love life and relationships and by the end of the year all will be cleared and you will have an optimistic approach. Your positive attitude is likely to help you to clear things out very fast. You should not let guilt to take up over you rather than look out for the real solution to find the right direction of your love life. Your qualities of being a determined individual will help you to solve any problem that comes up in your relationship. You should have a more understanding approach towards your partner.
Career:
This year is likely to be the best year for you regarding your career and business. You will be hardworking and extensively determined which will lead to high levels of success. You will have a positive and healthy working environment with your workmates and higher-ups. Your efforts will be recognized in the organization. In March and April you are likely to get more than expected. You will be able to beat your competition with your smartness and creativity. In case of business this year is a blessed year for you. You can try out new ventures as a lot of things has been in stored for you. If you are in engineering business then you are likely to flourish tremendously. If you are in government jobs then you are also likely to get number of benefits this year. Do not allow negativity to engulf you and you must be sure of doing things in the right way. You must follow the positives tis year.
Finance:
In case of finance, this year would be a medium year as there will be no too much ups and downs. You will experience a sort of stagnant phase. You will neither make very big gains nor incur losses during this year. There is not much of a possibility that you may see a very sharp rise or fall in the financial situation. You should prepare a financial plan and budget, which will help you against hardships and difficulties in the time of need. It will help you to spend wisely and also save money for the future when situations demand you to. You may repay your old debts which will help you to remove all your burden. This year you are likely to adapt yourself to a lifestyle wherein you may eliminate or lessen your unnecessary expenses. It is better to plan these expenses months in advance, so that you are saved from the difficult situations that you may have to go through.
Health:
In this year, you need to take lot of care regarding your health. If you do not take care of your health then it is likely to deteriorate. You may have to face serious health issues from March till May. You must take necessary steps to ensure good health. In case you fall victim to any health ailment, you should visit your doctor immediately. If you practice yoga or meditation then it is likely to save you from the shackles of chaos. You must consult a doctor and take the required medication required to improve your health. If you are not able to get adequate rest then your health is likely to deteriorate. If you get caught up with serious ailments then you will have to stick to your bed and this won't allow you to enjoy the beautiful experiences of life. Even if you are suffering from anything at present then go for regular check-ups so that the present situation does not get aggravated.
Remedy:
Chant regularly "Om Gan Ganpataye Namah" and worship Lord Ganesha daily or worship Shani Dev and donate oil on Saturday.
Copyright © 2019 EzineAstrology. All Rights Reserved