Taurus 2018 Horoscope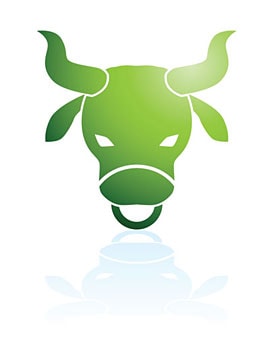 Love:
In the beginning of the year personal relationships would be friendly and sweet but the differences are likely to remain. If you will try to solve problems with personal effort then you are likely to get success. Mixed relationship will prevail till the March. You would be quite generous towards your partner but you will get mixed reactions from your partner. Therefore, lots of doubts are likely to be in your mind. You will be too much patient so you will be ready to accept your mistakes. You must put every effort to avoid extremeness in your relationship. If you try this behaviour then you will be happy and live in peace. You will have sweet relationship with your partner through mutual understanding. At the end of the year your relationship will be stressful and troublesome due to your nature. However, you must try to avoid using harsh words to make the relationship good.
Career:
In the field of career, you are likely to earn good progress at the beginning of the year. The good influence of the planets would help you to do many things and this will help you to be successful. If you are in business then also you will get good results. You should work hard to improve your business. In the middle of the year you are likely to face problems both in service and business. You will be in the stage of struggle and also face challenge in implementing your wok. You really need to work very hard both in the service and business. While working hard you must be patient. All your problems will be solved by the end of the year. There will be lots of opportunities in every field. You must try to get rid of anger otherwise your work will be affected. Now you are ready to something new and effective.
Finance:
In case of finance, you really need to work hard so that your profits are increased. However, there will be certain challenges that you require to meet this time. Therefore, your troubles will be increased and you need much courage and patience. You will have mixed results in the middle of the year. You are likely to engage yourself in increasing your sales target and providing better services. In this way you will have good money but your expenditure will be high. You will not be satisfied with the monetary benefits after hard work. There are chances of improvement in your income and new source of income are likely to arise. Increasing pressure is likely to disturb your mentally. The influence of the planets would help you to earn good revenues at the end of the year and you will be quite happy as your efforts are being showed.
Health:
In the beginning of the year, you are likely to suffer from health problems. Your internal pains are likely to remain and you will feel it. During this time you are not likely to take up the effective measures so the state of pain is likely to remain with your health. In the middle of the year you will be relived from pain as you will take necessary steps such as therapeutic advice or some good advice from others or performing yoga's. You will find bit interesting and your health problems are likely to reduce. You will be mentally disturbed by certain situations and you feel to take advice from doctors for diagnosing your health problems. However, by the end of the year, you will be blessed with good health due to the influence of the planets. All your efforts will be successful and you will have good physical strength and abilities.
Remedy:
Chant 'Om Namah Shivay' and worship Lord Shiva daily or worship Shani Dev and donate oil on Saturday.
Copyright © 2019 EzineAstrology. All Rights Reserved