Scorpio 2019 Horoscope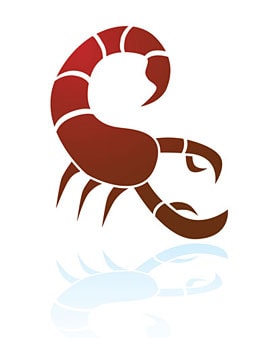 Love:
This year would be a mixed bag for the Scorpio in case of love. In the first quarter of the year there are chances of unhappy events or some quarrels with your closed one in the family. You may feel lonely and this might frustrate you. You are advised not to look at the back events otherwise you will not be able to start a new relationship. You need to give emphasis on 'sharing and caring' with others. Later the year is favourable for those who have been dating for a long time. Marriage is indicated as the parents are likely to accept finally. If you are single then also it is a good time for you to get married as you are able to get the person you are looking for. If you are married then all your problems are likely to get solved. You will forget all your problems and you will start your relationship in a new way. Nothing can spoil your mood and the commitment you have for your partner.
Career:
In case of your career, you are capable of working hard in the first quarter of the year. You may now have the patience, persistence, and diligence to proceed in stepwise manner and to deal with intricate details. You are also capable of working well under pressure situations and try hard to achieve your targets. It is a high time to filter good ones from the bad ones. This year is highly blissful for you as you are able to grab all the opportunities. If you are starting your professional journey this year then this year is likely to bring special luck for you. There will be so much to explore and you will be getting through the most fortunate period of your professional life. In case of business also this year is a lucrative time as you are able to get excellent partnership opportunities. If you are in government jobs then there are chances of facing few hurdles which you are not expecting at all.
Finance:
In case of finance, the flow of money is likely to remain moderate in the first quarter of the year. You may be reimbursing your credit card bills and you may ponder over to buy any useful gadget for your own personal usage. You are also likely to gain from an investment during this phase. You need to be extra careful about expenses as your expenses may rise gradually. You must try to budgeting in order to improve your income management and make the justified expenses and financial gains. Your financial spreadsheet and organizer will be your best friends which will also make you credible enough to make financially intelligent decisions. This will also make you financially independent and expand your business ventures and you were planning from a long time now. You are advised to invest your money in safe funds and you will feel secure and earn a regular and steady income. Financially, this is a very good time and the most awaited purchase that is your dream house or your favourite car.
Health:
In the first quarter of the year you may lack of energy and vitality. You must try to keep your physical stress under control so that it should eat into the vitals of your mental sustenance. You may be vulnerable to seasonal changes hence need to take adequate protection in advance in order to safeguard your health. In the later months of the year this year is going to bring some excellent time for your health and wellbeing. It is very important to ensure that your work life is going well so that you can get a balance in your physical and mental health. Elders are especially advised to keep a toll on their physical self and ensure a great health. You must take some precautionary measures in order to protect what good health you have. There are also chances of some sufferings due to joint and the breathing related issues. If you are looking for hassle free health then you must take care of all your medical needs.
Remedy:
Chant "Om Shum Shanescharay Namah" and worship Lord Hanuman on Tuesday and Saturday or you may donate oil on Saturday.
Copyright © 2019 EzineAstrology. All Rights Reserved