Sagittarius 2019 Horoscope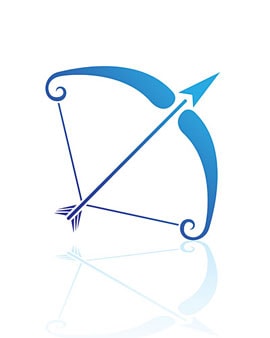 Love:
In the first quarter of the yea, this year would be a mixed bag for you regarding love. You will require help from your friends for intellectual discussion. Your friend will be lending their shoulder to you if you are in trouble and you also do the same thing for your friends when they are in trouble. Long distance friends however may seem distant now. There may be someone in the family who would need much of your attention. You will enjoy it the core and see yourself changing positively. You must be sure of spending time out of the house being social. You must keep your spirits up with your ideal partner as he/she may be just around the corner. A new relationship is highly indicated at this time. You must try to avoid small quarrels and spats which will leave a bad taste in the mouth of both you and your partner. Those who were struggling hard to find a partner will eventually meet someone they can settle with.
Career:
Regarding your career, this year is likely to prove to be one of the most influential times for your professional life. You are advised to make every day count this year. You must keep your eyes peeled for any potential new ways to grow your business or promote your company because you can have and unexpected gains at this time. You must make the most of any opportunities that are likely to come along and let your professional contacts help you to get more exciting opportunities to work. There will be some family members and friends who are likely to inspire you to work and will become a great helping hand in the deals which you are planning. This year is likely to bring a time in your life that will do the most in the professional sector and advise you to influence others too. The good news is that you will have a greater availability to learn new things and skills.
Finance:
In case of finance, you are likely to earn reasonably. In the first quarter of the year your income level is likely to change. You are advised to carry out carefully and judiciously regarding any kind of investment. Any sudden unplanned negative expenses may catch you by surprise. You may face troubles whiling repaying any kind of loans. It is not good time for boosting the feelings of self-worth and confidence. If you have taken any sort of risk then you can expect that your choices will pay off in the long run. The best thing you can do is to try your luck in speculative deals as it is going to favour you and you will be able to cope with the challenges. The investments, particularly regarding property can prove to be very lucrative for you. You must trust your instincts. You should not have any doubts of your choices. Although this time you should evaluate your current status and ensure that you have not left any stones unturned. There will be some financial responsibilities you have to meet this year and the best advice is to start saving from the beginning of the year.
Health:
Regarding your health this year is quite a favourable one but sometimes you need to be cautious. If you are planning to start a new family then you must be extra cautious as this year seems to be very unsafe for matters related to a child birth. You must be sure that everything has been taken into consideration before you planned for a baby. There are chances of suffering through some gynecology related issues in case of ladies. Those who are suffering from heart issue or disease are inclined to get hurt this year. Your sheer recklessness may get you in trouble and even in accidents therefore you must be extra cautious. You might be tempted to be rash on the road, however you are advised to do exercise with great caution as accidents and injury are highly indicated. You are advised to stick by a diet plan all the way through.
Remedy:
Worship Lord Hanuman on Tuesday and Saturday with complete faith or donate oil on Saturday, for the entire year.
Copyright © 2019 EzineAstrology. All Rights Reserved