Sagittarius 2018 Horoscope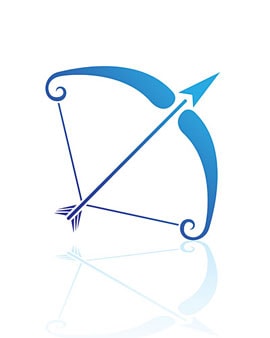 Love:
This year you will have slow progress in your love life and mutual relationship will remain sweet. You both would love to travel to your desired place. There are chances of conflicts and you will be worried about it but patience would help to remove all the conflicts that you both have. You would respect each other feelings and would give importance to each other's view. By the middle of the year your relationship will be strong as you both will have mutual thinking and mutual strength. If you do this then you will be able to maintain the sweetness in your relationship. You both would be interested to give gifts to each other and that to according to the choices they have. However, by the end of the year difference of opinion will increase and you would feel disturbed. You must avoid taking any decision in anger or excitement otherwise the sweetness of the relationship will go away.
Career:
Regarding your career, the influence of the good planet is likely to bring positive results and you will move forward in your career area. You will suffer a loss both in social and economic level. Despite of the loss you would be able to earn good returns and it is likely to benefit you in the upcoming time. In your career you need to work hard than ever before. Though you will get success yet you would not be satisfied with the slow growth. By the middle of the year you would devote much time and strength to complete your work. You would not be able to get the desired results despite of the hard work. The influence of the planets will show both good and bad times in your career. You must start some effective measures to increase your business. Positive mind and effective efforts would help you to achieve good results.
Finance:
In case of finance, the beginning of the year will be a bit difficult for you as you would struggle hard to strengthen your financial position. Outdoor actives will benefit you and for this you need to increase your efforts. Hard work will help you to make your profits and wealth better. According to your requirement you really need to work hard and also there will be a pressure in completing the work by the middle of the year. Delay income will disturb you but you need to work with patience. You would continue to struggle in order to increase your profits. Your efforts will be successful and you would have increased profits. Increased income would benefit you and make you alive. By the end of the year you will be happier because of the more chances. Patience and courage would help you to grow your income.
Health:
In the beginning of the year you will have better health as your efforts will be successful. There will be minor pain and you need to take medicine for some time. Regular exercise would be helpful for you to have better health. Your physical strength would increase but that will be partially. You would suffer both mentally and physically. You would have mixed results regarding your health due to the effect of the bad planets. You will suffer from genital pains and diseases. By the end of the year, the genital pain would be so much severe that you may require to visit the hospital and you would feel disturbed. Proper medical advice and medicine would be beneficial for you. In order to avoid diseases you must opt for proper medical advice and perform yoga regularly. There are signs of health fluctuations and the treatment would be beneficial for you.
Remedy:
Worship Lord Hanuman on Tuesday and Saturday with complete faith or donate oil on Saturday, for the entire year or donate yellow colored things on Thursday after October.
Copyright © 2019 EzineAstrology. All Rights Reserved