Sagittarius 2017 Horoscope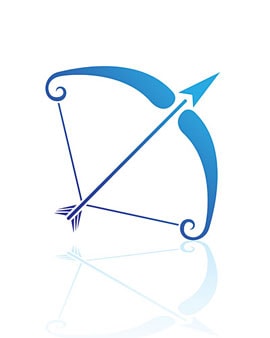 Love:
2017 will be favourable for you to develop relationship with family and friends. Your domestic life will be pleasant as well as encouraging. Though in the first quarter you will some problems with your siblings but your personal relationship with your partner is likely to progress. You will have intense relationship from September to December. You will have interesting discussions and entertaining matter which will add maturity of relationship. If you visit some interesting places then you will both come closer to one another. This year you must listen and follow your heart. If you are still single then it is the time for you to act. In the late spring you can expect someone to enter your life.
Career:
In case of your career, you will note opportunities for progress both in profession and business matters. If you are in art, literature, beauty, music, acting, management, technical, medical, commercial film or in leadership matters then you are likely to progress and move ahead in the 1st and 2nd quarter of the year. In private and public sectors also there are chances of progress. Interviews and contacts will give you desired results. The effect of the planet Saturn will bring noticeable fluctuations in your professional life. You must try to avoid friction and disagreements between higher officials and workers. You must be prepared with paper work while making large investments in business matter.
Finance:
In 2017 you will notice mixed results regarding your financial matter. In the first three quarter of the year you will have positive trends and auspicious situations. In order to bring positive results you need to struggle from February to September. If you are in business then you will note an uphill task in expansion and growth. In the last quarter, there will be comfort and beneficial conditions. If you are in public and private units then you will note fresh deals and opportunities for financial progress. The second half of the year would be more progressive than the first half of the year. You must be very much cautious about your finance and you must avoid over indulgence. Your efforts in the past will be favourable by this year.
Health:
Your health will be fortunate this year. You will remain active due to the vibrancy and strength. If you are suffering from sometime then you are likely to recover early. In the 1st quarter of the year there will be slow recovery. You will notice positive growth. All your skin and blood related problems are likely to get recovered very soon. If you are suffering from breathing problems or lung related infections you may notice occasional difficult periods. Proper therapy and effective medications are good for your health. Your working abilities are likely to increase because of good health. The whole year would be productive for you and you are likely to recover fast. You must exercise regularly, eat healthy so that you may feel strong.
Remedy:
You should chant Hanuman Chalisa and try to donate yellow and black items such as lentils, clothes, fruits and metals etc. You are a natural inspiration for others.
Copyright © 2018 EzineAstrology. All Rights Reserved