Pisces 2017 Horoscope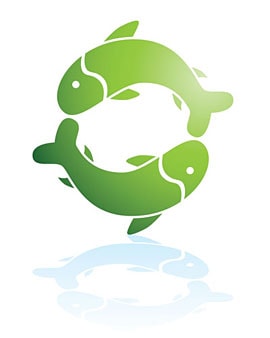 Love:
In the beginning of the year you will have mixed relationship not only with your loved ones but also with everybody. However, you will have pleasant growth of relationship and also harmony amidst of close relatives from January to September. You require putting efforts to maintain harmony among your siblings. There will be natural proximity and understanding with your loved ones. You will be creative and wish to spend some wonderful time with your partner. You both will try to visit different places and would attempt to impress your partner. The intensity relationship will be warm between you two. There will be fluctuations in relation due the impact of the Rahu. You must try to avoid using harsh words and unpleasant abuses.
Career:
2017 is likely to bring auspicious periods to pursue your career so that you are able to make extensive progress. In the 1st quarter of the year there are bright chances of making professional progress and also to expand your business matter. If you are appearing for competitive exams or sports or willing to pursue technology, management, medical, research or in leadership then you will find the right path for progress. If you are in business then you will be able to grow as well as expand better. There are chances of job and increase your name, fame and reputation if you are in service sectors or in allied fields. You should not ignore your minor faults. It would be good for you to hold your patience and focus on your goal.
Finance:
2017 would favourable for you regarding your financial conditions. The impact of the beneficial planets would help you have better financial conditions and you can expect success in the beginning of the year. In the first three quarter of the year you will have active gains in wealth or finance. You may notice expansion. If you are service sector or public sector or public sector or in business then you will have options for expansion and success. You will find easier to repay your loans and to clear all credit. In your domestic life also you will have pleasure and comfort as you are likely to get your expected promotion. Some minor problems may appear but you need to work hard to achieve your target. You must remain patient and cautious from mid September to December.
Health:
In 2017 you are likely to recover from your ailing health and are likely to notice revitalization. Your health will be bright and your enthusiasm for work will be evident. Your capacity will increase and vitality will remain at its peak. If you are suffering from ailments in the past then you are likely to recover soon. The impact of positive and powerful planet Jupiter will help your health and mind to be bright. This year you will remain active due to the radiance of good health. Problems related to eyes, skin and blood are likely to subside. It is necessary for you to have balanced diet and nutritious food. In the last two quarter of the year you may notice minor problem specially connected to indigestion, wrong food and contamination of water. In order to have a healthy body you must lead a discipline life and must avoid spicy and stale food in all conditions.
Remedy:
You must chant Om Gram Greem Graum Sah Gurave Namah 108 times or chant Durga Chalisa every day. You should donate black and yellow items such as lentils, clothes, fruits and metals etc. You must take rest to cure your respiratory infection.
Copyright © 2018 EzineAstrology. All Rights Reserved