Libra 2018 Horoscope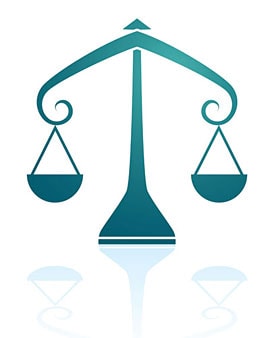 Love:
This year you will have mutual relationship with your partner. You will be willing to go for a travel with your partner. You both will give and receive gifts from each other. There are chances of conflicts due to the bad influence of the planets. Your relationship will turn into bad. You both will try to be kind towards each other. Despite of the conflicts between you two there are chances of improvement in your relationship. You will feel satisfied as you both will try to improve your relationship. By the middle of the year you relationship would be on the verge of breakup because of the unrest in your personal relation. Good interaction between each other will help your relationship to be good. You both will be blessed and would give gifts. Patience is required to improve your relationship between each other.
Career:
In 2018, there will be slow growth both in career and business because you will face some problems. Despite of the problems, there will be excitement in your career. In order to have rapid growth rate you need courage and enthusiasm. In business, you will have low profits and it is likely to disturb you a lot. Hard work is essential if you want success. In the middle of the month, there will be good progress in your career as well as in your business. Utilizing your business capabilities will help you to be successful and it is likely to benefit you in the coming time. You will feel disturbed while operating your skilled business. Hard work would help you to be successful both in career and business. By the end of the year, you will face problems to reach your business goals. In spite of troubles lots of chances are likely to come to your way.
Finance:
In case of finance, the beginning of the year will be good for you. You will have profit and you would continue to get it. You might face some problems and you are likely to worry about it. In order to improve your financial position you need to be more active than before. By the middle of the year you will feel disturbed as your profits are much below your expectation. This time you would be engaged in reviewing the reasons for having lower profits. The influence of the good planets would help you to have more money and chances than ever before. In order to get such situation you would work hard. However, by the end of the year, your financial status will be strong. You would be benefitted both in the sales and service areas. You good efforts would help you bring good profits.
Health:
In the beginning of the year you will not have better health as you will suffer and this would stress you more. You will be able to overcome such problems as these problems are minor. You would try to make your diet more effective and good. You will derive benefits from this in the upcoming year and you will feel happy. Doing effective exercise would help you to have good health. In order to maintain good health you would try to avoid minor problems. Your confidence will rise as you will keep on doing your work. You would be blessed with good health if you avoid neglecting your health. You are fully awe of dietary habits and thus, it will help to increase your immune system. By the end of the year, your health would be completely normal. You would feel pain in your tooth and shoulder but yoga would help to eradicate such problems.
Remedy:
Chant 'Om Bhram Bhreem Bhroum Sah Rahave Namah' and worship Lord Sita Ram daily or you may donate black colored things as per feasibility.
Copyright © 2019 EzineAstrology. All Rights Reserved