Leo 2019 Horoscope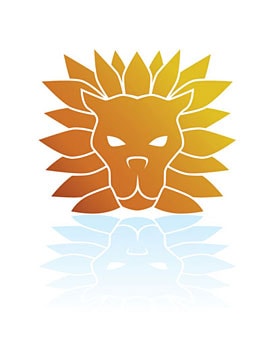 Love:
Regarding love this year is excellent, harmony and blissful for those who are married. Those who are unmarried the period between June and August is good for marriage or to fix marriage. In case of romance this year may not be favourable. You may get involved into new relationship but they may not be stable or sustainable over a long period of time. You will meet a lot of different people and date some of them and pass on some of them. However, for new romance and love July or August would be the favourable time but do not get into matrimony now. If you fall in love with one then you will surely spend time travelling, in bars and casinos, at the theatre or in nightclubs. You will fully live and have fun. Your love is imperious and demonstrative and is likely to be happy and optimistic couple. This year is also good for making friends and you are likely to enlarge your circle.
Career:
Regarding your career also this year would be a good year. You will be able to achieve your desired goals on time this year. If you intend to make changes for your professional status, start giving you hundred percent. You will definitely come out with some great potential and exciting results. However there is a special need to be cautious when you are trying to settle down in new position or a new job. You should maintain an approach that looks casual but has intense power of making subtle changes. There are chances of getting through favouritism and going out of some really productive projects. Give you due efforts and let it not dishearten you, try to stay focused and your work will speak up for you. The appreciation will definitely be carried forward. The planet Uranus is likely to guide you towards social activities and new discoveries, both physical and spiritual.
Finance:
In case of finance, this year is likely to bring some great phase. You should get ready to have an excellent flow of income throughout the year. Though there will be some significant ups and downs for your monetary gains. You will be fortunate enough to meet your needs and in case you need some more money, your partner is going to support you in the most possible ways. There are chances of good increment this whether you are in a private job or a government job. You do not have to struggle a lot for making a balance in your income and expenses. The only thing which due from the last year is any kind of loans and you are going to pay back every single penny to the bank. You must make sure to use your financial intelligence before going for any big investments. The financial development of 2019 is likely to depend on the activities of 2018.
Health:
In case of health also this year would be positive and good for your health. You must follow this simple motto of life in order to stay fit and healthy throughout the year. There seems to be an extremely satisfying time waiting for you for both your personal and professional life which brings the reason for enjoying a great health for you. However, there is one thing you have to be really cautious of is driving. Accidents are indicated for this year and you have to take your own precautions to save yourself from the upcoming. Heart issues are also indicated for some of you. If you have had any health issue earlier that can affect your wellbeing. It is very much important to give it a proper attention. You are recommended to have vegetables that are rich in iron, such as spinach, sweet potato, broccoli as well as raisins, dates, plums, pears, and oranges.
Remedy:
Worship Lord Vishnu daily or you may donate yellow colored things as per feasibility.
Copyright © 2019 EzineAstrology. All Rights Reserved