Gemini 2019 Horoscope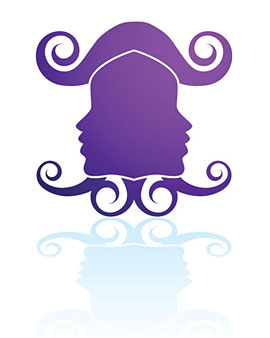 Love:
This year you will be moderate in your relationship. Your interaction and bond with your partner is likely to determine the roadmap of your relationship for the future. In the middle of the year there are chances of entry of a new member in your life and the things are likely to get complicated if you are already in the relationship. For long term bonding relationship this year might be slight difficult. In 2019 being a Gemini, you must avoid arguments with your love partner as it may be negative and it might lead to a terrible breakup between both of you. You must remain extra cautious so that you are able to avoid conflicts and disputes. If any major problem rises up then you must stick to your partner and get through it together, this will help you to create a stronger loving bond. When the time is right, it is best that you work during this time for the betterment of your relationship. Make your love grow during this period.
Career:
This year is very good for your business to flourish. There are chances of enormous and huge changes in your firm. Business expansion is expected for you this year with large opportunities and challenges job change and job roles will change tremendously for all the people. You must also be cautious from March till April as it might bring hassles in your life. If you are thinking of a different career or trying to join in a different firm in the same field then you must make sure that you are going in the right direction. A lot of blessings are coming to you from September. These months will help you to make up for anything that you lost prior to these days. You must remember that time does not wait. So do things in the right time and make right decision. If you are thinking of investing in the stock market then you must be cautious and try to maintain your finance and balance sheets.
Finance:
In case of finance this year would be good and auspicious for the Geminis. Your economic situation is likely to improve and keep getting better and better with time. Your income is likely to be stable and good for the whole year. You will earn money not only from your traditional source but also from other avenues. The hard work which you will put is likely to yield rich dividends and give you very positive results. Therefore your main aim is to just keep on working and giving your best shot, and things will fall in place. Your income will increase and so will your wealth and prosperity. You must invest money wisely and save wisely. You need to be very careful during this phase as your rivals may feel jealous when they see you rise and prosper. In order to make your future safe and secure, you will need to desist from spending money uselessly. So, your aim should be to save and invest money wisely.
Health:
Regarding your health, you need to take some extra care in this year. You will complain about some physical and mental problems in 2019. Knee and stomach related issues are also especially indicated during this period. You are advised to consult immediately for health check-ups whenever you feel physically unfit. You are also advised to stay away from stress. You must also take care of your physical fitness. You can increase your fitness by exercising regularly and joining a gym and also maintain regular eating habits. If your health is deteriorating then it is likely to create mental disturbances. It is advisable to remain calm and consult a doctor. If you are obese then it is likely to lead you to a lot of health issues. If you do not take appropriate steps then the level of stress will rise beyond your control and you might have to face a mental issue. Thus it will create a havoc for you and for your family.
Remedy:
Chant "Om Dram Dreem Droum Sah Shukray Namah", the mantra of Venus or you may donate white material on Friday.
Copyright © 2019 EzineAstrology. All Rights Reserved