Gemini 2018 Horoscope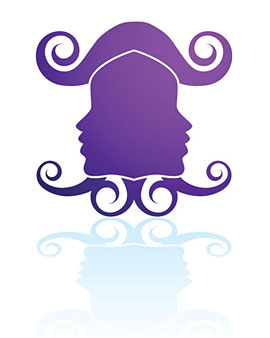 Love:
This year you will have good position not only in your relationship but also in your personal life. You must avoid anger and would try to pay attention to any action. If you make any decision in jealousy then it could hamper you in long run. Therefore do not be jealous. In the middle of the year you would travel with your partner to the desired places. Your travelling would be helpful in the upcoming year. You must pay attention to avoid any mistakes which could harm your personal relations. You will have affection and love in your relationship and it is likely to increase enthusiasm in your relationship. At the end of the year your love relationship would turn into a marital bond. So giving desirable item as a gift would be a good option and also show respect towards each other feelings. In this way your relationship would be more lovable.
Career:
In 2018 you will do anything for the betterment of your career. You would be experimenting with your chances. However, you would find difficulty due to the bad planet influence. In case of business you need to put extra efforts, wise decision and finance to fulfil your goals. Uncertainty in business areas are likely to trouble you. In spite of much trouble you would be able to make decisions which would benefit you on mutual basis. You also need to be cautious and it will help you to achieve success. Your success would come in the middle of the year despite of facing minor problems. By the end of the year you will engage yourself in strengthening your work and earning fame. You need to work really very hard to increase your personal benefits. Therefore, hopefulness and disappointment is likely to grow.
Finance:
You will have good money opportunities in the upcoming year. You will see good progress situation so there will be increase in your finance. In order to be successful you must take necessary steps regarding increasing your money. In the middle of the year your financial position will be strong. The influence of the good planets would help you to increase your money and you would be able to buy certain items. You will have lots of good opportunities to increase your finance. You would find favourable chances for strengthening your management and sale and hence, your financial position will be strong enough. Your profit would be stable by this time of the year. During the end of the year you would work hard to increase your profits and have good financial position. You level of expenditure is also likely to be increased.
Health:
Regarding your health, this year could be a pretty good for you. You will be able to make your health this year. All you need to do is to follow a proper diet in order to stay healthy. You will consume those foods which would be beneficial for your health. If you follow these then your physical strength is likely to increase and also be in stable condition. You must pay attention on eating regularly. By doing this you would be able to balance between work and eating and would also be able to fulfil your tasks. You would be eager to follow healthy lifestyle and would put efforts to be effective. Your faith will grow in exercise and treatment and you will feel happy. At the end of the year, you will find that your efforts are being weaken and you would be suffering. However, doctor advice would be helpful for you to overcome your suffering.
Remedy:
Chant 'Om Pram Preem Proum Sah Shanaye Namah', the mantra for Saturn or you may donate oil on Saturday.
Copyright © 2019 EzineAstrology. All Rights Reserved