Capricorn 2017 Horoscope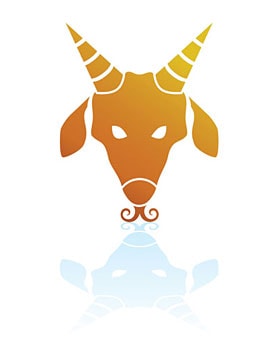 Love:
In case of love you will notice mixed results due to the impact of the planets. In the 1st three quarter of the year you need to make efforts to bring comfort and pleasant relationship. You will have opportunities regarding entertainment and mutual comfort. The effect of the planet Saturn is likely to bring friction and stagnancy in your relationship. Anyway, there will be love, passion and good love bonding due to the favourable transfer of the planets. In the last quarter of the year there are chances of misunderstanding. In order to bring peace and harmony at home you both need to struggle hard. More discussion is likely to bring harmony in domestic life. If you both work together then issues are likely to get resolved.
Career:
In 2017 there are chances of promotion and options regarding your career. This year is very much important for you. In your professional life there are chances of advancement and it is likely to boost you forward. In the first two quarter of the year you may notice mixed results regarding your career. If you are a service person or related to some sectors then you are likely to notice problems. If you thinking about expanding or you are in areas of techniques, research, management, commerce activity then you will notice significant options to expand. There are also chances of progress this year if you are in medical, law, and in allied lines of work. The last quarter of the year would be much more interesting and progressive than the 1st quarter of the year.
Finance:
In case of financial matter you will have chances of promotion. There are chances of extensive progress in the sources of your income with higher profit. In the 1st part of the year you need to work hard so that you are able to expand your finances. This year your income will be strong and good. There are chances of large profit if you are in management, construction, operation, expansion, and private and public sector and related services. This year your luck is likely to be favourable due to growth in financial terms. With your efforts you will get desired results and your lifestyle will change. In your rough period also you must try to work hard.
Health:
You will have good health conditions this year. If you are suffering from some time then you are likely to recover and this will bring cheer for the rest of the year. Your health is likely to progress this year. You will derive happiness from physical pleasure and indulgence. The whole year would be favourable for you except the last quarter. You may notice lethargic and stressful in the last quarter. In order to have active health you need to struggle hard. Your throat infections, lungs, eyes and teeth ailments are likely to last this year. You will suffer from hypertension if you are anxious and stressed. You must take some time to slow down and must change your lifestyle to keep your body fit and healthy.
Remedy:
You should chant Om Pram Preem Praum Sah Shanaye Namah 108 times or chant Durga Chalisa. You must take rest and drink plenty of fluids in order to avoid pollen allergy and respiratory illness.
Copyright © 2018 EzineAstrology. All Rights Reserved