Cancer 2018 Horoscope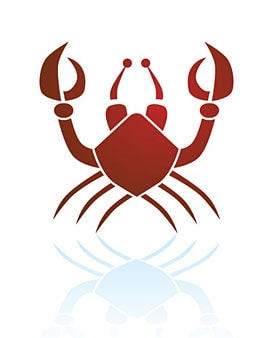 Love:
This year you would not feel good in your personal relationships and you would be disturbed by this. In order to have good relationship you should avoid unpleasant behaviour from your side. You must have trust and respect in your relationship. Patience is required in every relationship. If you follow this then it is likely to make you happy. In your personal relationship you are advised to move forward wisely. You must not take such actions which could be harmful for your relationship. You will have bad relationship because of the bad influence of the planets. In the middle of the year your relationship is likely to improve and mutual love is likely to enhance. The idea of giving gifts to your partner is likely to make you happy. You must avoid harsh words in your relationship if you want to have peace. By the end of the year, melodramatic situation will make you feel happy.
Career:
This year you would likely to make your career path easier and for this you would put much effort personally. You are likely to get success due the blessing of the lord of profession and due the influence of the planet Jupiter. You will accelerate your efforts in order to avoid potential threats and deficits. In case of business also there will be progress if you take certain necessary steps. You need to stay focussed to the installation and operation of the technical equipment. You will have good position in your career if you try to avoid anger at personal level. You need to avoid unnecessary talks if you want to be happy. At the end of the year you have success both in business and career. However, there will be conflicts if you are in government and non-government sectors.
Finance:
In case of finance, the beginning of the year would be bit hard for you to make any profit and anything you do will not be much beneficial for you. You will feel disappointment for this. You will be in trouble and will think about whether you have made any mistakes. You will face problems to strengthen your financial condition. In the middle of the year your financial condition will be much weak and you will feel disappointment. You need to make changes according to the need of the situation. Changes are likely to bring financial benefits for you. You need to repair your arrangements but this will not increase your profits. You need to be patient and look forward to make your income higher but your expenditure will also grow. At the end of the year, your income will increase and you would be able to clear your previous payments.
Health:
In the beginning of the year your health would not be in good condition. You will be mentally disturbed due to the increase of the work. You will keep away from the necessary measures that should be taken for your health. You will be disturbed and your pain is likely to grow. You must not consume items which could be harmful for your diet. The problems of your health is likely to increase during the middle of the year and this is likely to disturb you very much. You must take treatment now as your carelessness of food would be responsible. You must take such treatments which would be beneficial for you otherwise your health will be weak. Ignoring to treatments could be make your health suffer so do not avoid performing Yogasanas or taking healthy foods. At the end of the year, your health would be in good position and your physical ability will grow. Your good health will make you happy.
Remedy:
Chant 'Om Bhram Bhreem Bhroum Sah Rahave Namah' and worship Lord Shiva daily or you may donate sweets to the needy children.
Copyright © 2019 EzineAstrology. All Rights Reserved