Aries 2019 Horoscope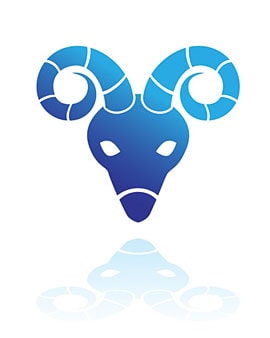 Love:
This year there are chances of blooming regarding your love and relationships. You will develop a liking and also get closer to someone of the opposite sex. In 2019 there is going to bring a massive change in your love life. If you are already in any sort of relationship then you are likely to end up in tying the knot this year. All your disputes and disagreement are likely to end up and will lead to a happy ending. You will have good and stress free relationship. You will get polite and good partner during this year and the relationship will last for a longer period of time. Your bonding with this new partner will get stronger within a short period of time. You both will be able to enjoy every moment of your life. Besides this, you may find your relationships getting more enriched and stronger. The equation between you and your life partner may get sweeter with time.
Career:
Regarding your work also you will be blessed in abundance. This year the employed people will have many opportunities due to the presence of Jupiter in their destiny. This year is going to be the best and most fulfilling year with numerous incentives, promotions, higher pay scales etc. It is going to be very blissful even if you get an opportunity in a different state or a job in a foreign country. Though it would be a good year yet you need to be careful in the months of January, February and June. You need to work a lot during these months so that you are able to get all the things you are destined to get. This year is a good chance for you to make use of all the skills and qualities that it has to reap all the things that are meant for you this year. You can aim for higher posts in your organisations. This year you need to be very persistent to achieve as much as it can because 2019 is in favour of you.
Finance:
In case of finance also there is good news for all the Aries natives as they will witness stability in their financial and economic matters. This year you must stick on your budget and avoid unnecessary spending. You will witness positive developments at the beginning of the year which will boost your confidence towards doing something fruitful and meaningful. Your financial position will be very good from January till April which will remove a lot of pressure in terms of your monetary planning. You will try to earn more money from the other sources rather than your regular revenue. It would be wise to avoid any kind of shortcuts to earn money. You will need to be lot of cautious before using every opportunity. If you are not able to do this then you are likely to face lots of problems from April till August and it would have adverse effect upon your mind.
Health:
You will remain very healthy, feel energetic and maintain your physical fitness throughout 2019. Any existing ailment will get diagnosed and any past illness will also get cured. You will have a desire to do some exercises. Your immunity and will-power will be very good. This is a good year for those who are associated with sports activities, and they will also get the expected results. If you want to lose your weight then you can join a gym or take up something that will help you to lose your weight. f you have the determination and motivation to maintain your health and remain fit for a long time, then this year is going to be the best year for you. Though this year is good for your health yet you need to take some precautions. You can consult a doctor and find out if you can do particular exercises. Regular check-ups would be good for you to ensure that you are safe from any kind of sickness.
Remedy:
Chant "Om Shum Shaneshcharya Namah" daily morning or chant "Om Namo Bhagwate Vasudevay Namah" regularly and worship Lord Vishnu.
Copyright © 2019 EzineAstrology. All Rights Reserved