Aquarius 2018 Horoscope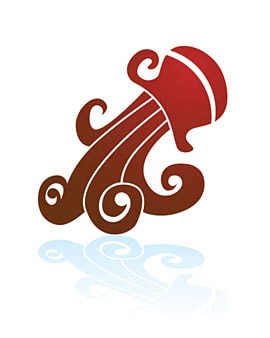 Love:
This year would involve yourself to strengthen your personal relationship. You would visit places according to the choice of your partner. You would be in the mood of giving gifts to your partner. There are chances of remaining happy relationship if you keep good behaviour at your level. Your relationship will stay strong and there are chances of increasing mutual trust and affection. Mutual affection would be beneficial for you and you would remain happy by the middle of the year. You need to improve your relationship. You need to understand your partner's feeling. You need to be little cautious and restraint. By the end of the year you will realize that there are differences with your partner and it is likely to deepening your relation. You will be stressed by this and would try to improve mistakes in the past. The effect of the bad planets would have bad influence upon your relationship.
Career:
In 2018 you would be able to get good success in business. Your efforts must be good and it will help you to yield desirable success and you will be happy by this. The success position will remain and you would give your efforts towards communication and technology. There are sign of gradual success. The influence of the good planets will give you both good results and good luck. You need to put much hard work in the beginning of the months. You will be disturbed as you are not getting the desired result even after hard work. You need to have patience and courage to overcome from such problems. If you do this then you would be able to move forward to your goal. You need to be little cautious. However, by the end of the year you would be busy in restoring your career area. This would help you to get a respectable status.
Finance:
In case of finance, you would be blessed with more opportunities to make your financial status strong. Using of the chances would depend upon your conscience and your reputation is likely to rise. However, your expenses is likely to get increase and you would face some personal problems. There are chances of increasing your income and you would be able to strengthen your financial position. You need to be little cautious about more expenditure. You would be busy in enhancing your profits by the middle of the year. You would think of having higher income but your hard work should not be stopped. Your hard work will benefit you in this direction and there are chances of monetary gains. By the need of the year your financial position will be much stronger as you will have good profits. You would be able to buy new items with the increased income.
Health:
In the beginning of the year you will have better health as you would have steady progress. Your physical strength will remain to grow and would be able to work even better. You would have mixed health position by the middle of the year. You are advised to do some light exercise and even yoga would be beneficial for you. By doing this you would be able to avoid small problems. You must be cautious and seek medical advice whenever required. You would be moving towards good health and would be able to finish your work in time. In spite of much caution there will be some problems and you would seek medical advice. You must avoid fried and junk foods otherwise your health would be affected. By the end of the year, you must be cautious about your health and you must do some physical exercise and yoga. Take proper treatment for some time for better health position.
Remedy:
You should fast on Saturday or you may donate yellow colored things as per feasibility for the whole year or donate sweets to the needy children on Saturday.
Copyright © 2019 EzineAstrology. All Rights Reserved