Aquarius 2017 Horoscope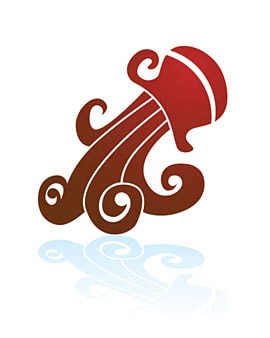 Love:
Being an Aquarian, you will put efforts to bring pleasant relationship among the family members. In the first three quarter of the year your relationship will grow and reach to success. You will also have good relationship with your parents as well. However, in the last quarter of the year there will be some small problems in your family life. You must be cautious regarding this matter. There are also some chances of respect, love and warmth in the relationship by the mid of September to the impact of the planets. You are likely to visit to some interesting places with your loved ones. Your relationship is likely to grow and become intense mature. You need to put efforts this year as there are little chances of flowing natural love and warmth.
Career:
In 2017 you will have lots of chances and positive grounds for progress both in professional and business matter. In the 1st quarter of the year you are likely to get desired progress in your professional life and those who are in business they are able to expand their business. If you are in service then you will notice higher opportunities such as newer heights and achievement. You may wish to set yourself to a higher benchmark. There are reasons to worry and fear from August to December due to the impact of the planets. If you want your desired level of work then you must work hard and discipline yourself. In 2017 you will notice chances of success through varied roads. Throughout the year you need dedication and hard work regarding your career.
Finance:
In case of finance you will have mixed results due to the impact of the planets. This year your important work will not be affected by the fiscal deficit. You are able to achieve better results through your dedicated efforts if you are in organizations, management and in business deals. There are also chances of sudden changes with fluctuations in your gain factor. You are able to achieve desired results by your consistent efforts. Your source of income may expand this year as there are fewer problems and difficulties to come in your way. You income will be more than sufficient to sustain a normal life. Financial growth is noticed in the fields of production and sales, construction, military and leadership or in associated domains. You must be active to avoid loss and expect good results.
Health:
This year is favourable for you regarding your health matter. If you are suffering from your past ailments then it is likely to take some time but your efforts will be successful. You are likely to glow and radiate inner brightness of good health. The 1st quarter of the year is likely to bring freshness and vibrancy. In the last quarter of the year you require monitoring, attention and constant care of health, food and water that you take in. Throughout the year you are likely to notice problems related to your skin, blood and infections. The impact of the strong planets will help you to recover faster. You will have abundant physical pleasure and enjoyments. If your health is well maintained then you will have pleasure and enjoyment in your life.
Remedy:
You must chant Sri Krishna Chalisa. You should donate yellow items such as yellow lentils, clothes, fruits and metals etc. You must make investments only after studying the market trend.
Copyright © 2018 EzineAstrology. All Rights Reserved